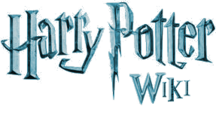 Wotcher!
Hello, Pjayswitch, and welcome to the Harry Potter Wiki (HPW). Thank you for your edit to the Elder Wand page. I hope you enjoy it here and decide to stay.
Before editing, be sure to read the wiki's policies. Please sign your name on Talk and vote pages using four tildes (~~~~) to automatically produce your name and the current date. Be sure to verify your e-mail address in your preferences. Before attempting any major article rewrites please read the layout guide. If you have any questions, check out the policy and help pages (see here for editing help), add a question to the Community portal, view the forum or ask me on my talk page. Again, welcome!
Category work
Hey, I noticed your edits and I see where you're coming from, but it's directly stated in the description of the First Wizarding War category that the category includes the battles that wrapped up the waning conflict such as Moody's conflict with Rosier.
Also, the conflict started between 1924 and 1926 according to Fantastic Beasts: The Crimes of Grindelwald when Grindelwald came into the open, hence why on "Global wizarding war" one section is designated as "Grindelwald Attacks" which includes Grindelwald massacring Aurors in the opening act and when Henry Shaw Junior is assassinated, while the second is "Open war".
The Killing Curse fires balls of light or lights up the room except when in Priori Incantatem, besides Dumbledore and Voldemort have different wand cores, plus last I checked Avada Kedavra isn't blue and doesn't jut out into wall-shattering lightning bolts. The only lightning spell in canon is Grindelwald's curse and Voldemort's white spell and the lightning he fires is clearly blue and looks just like Grindelwald's. Just for clarification. --SWLover2 (talk) 07:36, August 4, 2019 (UTC)
Magical abilities and skills
Hello, in accordance with general layout guide, magical abilities and skills should not be written by giving sub-headings to individual spells (even say potions), but instead they should highlight branches/types of magic, and then list and describe spells/talents under said field. If you read across all these sections across any article for any Wizard or Witch you will see this. Also in response to a comment you made about Lockhart, Charms is actually the only real field he showed any real proficiency in, as the Memory Charm is rather advanced, and he could produce a Patronus (see LEGO HP games), so this is how these sections should be generally written. Say for another example with Umbridge or Quirrell, the only work of transfiguration they are shown doing is conjuring ropes with the Incarcerous spell, but Conjuration is a branch of transfiguration, so the highlighted sub-heading is therefore transfiguration. Furthermore, good work with reverting changes to Harry's profile image, as constant unauthorised changes to it are quite annoying. I hope this clears up any confusion in the air, kind regards. RedWizard98 (talk) 10:37, August 9, 2019 (UTC)
Hi thanks for responding, it is always best to keep things simple and universal. Also, in terms to your comment on Lockhart's abilities in charms, both LEGO HP games are still official licensed HP material, so his ability to perform the Patronus Charm is therefore canon (along with his Voldemort boggart form), despite the idea perhaps seeming inaccurate to some. Kind regards. RedWizard98 (talk) 14:06, August 9, 2019 (UTC)
You were spot on to revert the image changes to Harry's profile image, as that is not supposed to change without an admin approved vote. The same rule applies to Tom Riddle. Furthermore, images should generally be the most recent depiction of someone/something, so the existing image of Harry is the best anyway. - User:RedWizard98
Gilderoy Lockhart
Please do not change Lockhart's article regarding the Patronus, as it does actually abide by this wiki's canon rules, despite your own opinion. Video games can provide canonical information where applicable, as no mention of the Patronus Charm with Lockhart is actually mentioned in any other media. Given this, LEGO must be considered correct, as I myself would not know otherwise. You can ask an admin about this issue, and they will agree with me. Sorry to sound uptight, but removing information based on one's own translation of HP is counter-productive in terms of objective analysis. Yours sincerely.RedWizard98 (talk) 03:00, August 15, 2019 (UTC)
Actually, no mention of Lockhart's hypothetical Patronus has any mention on Pottermore, so no information can be taken from it. For all I know, Lockhart could have mastered the Patronus Charm as a young man. I would myself like to see Rowling inform the fan base of the Patronuses of many characters that we do not see cast in the series, so I can't make any real assumptions myself. I am not an admin and I don't intend on being one personally, but I do have quite a bit of experience and knowledge regarding this wiki, so I do mean well and want to help others. - User:RedWizard98
The Alliance
Hello there, I see you have invented a new category for characters who were members of Grindelwald's "Alliance". Nothing wrong with it at all, but there is a very similar category called "Followers of Gellert Grindelwald", which contains all the characters you have placed into your new category, so perhaps there could be a way of combining the two categories together (brother-sister categories)? Kind regards.RedWizard98 (talk) 11:12, August 24, 2019 (UTC)
Actually, I can move all pages in one category to another if in fact they are the same thing. From The Archive of Magic: The Film Wizardry of Fantastic Beasts: The Crimes of Grindelwald the "Alliance" was used on the rally poster so it would seem anyone who was a Follower of Grindelwald was also part of the Alliance? --Ironyak1 (talk) 18:36, August 24, 2019 (UTC)
*Disclosure: Some of the links above are affiliate links, meaning, at no additional cost to you, Fandom will earn a commission if you click through and make a purchase. Community content is available under
CC-BY-SA
unless otherwise noted.