Please do not edit any of these without my permission. Thank you.
My Userpage | Parchment | Signature!!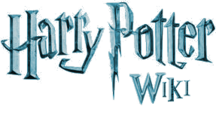 Wotcher!
Hello, Quidditch Lover, and welcome to the Harry Potter Wiki (HPW). Thank you for your contributions. I hope you enjoy it here and decide to stay.
Before editing, be sure to read the wiki's policies. Please sign your name on Talk and vote pages using four tildes (~~~~) to automatically produce your name and the current date. Be sure to verify your e-mail address in your preferences. Before attempting any major article rewrites please read the layout guide. If you have any questions, check out the policy and help pages (see here for editing help), add a question to the Community portal, view the forum or ask me on my talk page. Again, welcome!
—-- Seth Cooper Owl Post 00:39, 14 December 2008 (UTC)
Archive 1-from December 2nd, 2008 to December 5th, 2009
I can definitely help out!
Sure, I'll help with the Room of Requirement page! I'll get on it as soon as possible. To be honest, I haven't really visited that page recently so I don't exactly know how much work it needs but I'm more than willing to find out and spend time fixing it up.--Yin & YangTalk to me! 12:15, December 6, 2009 (UTC)
RE:Hello~
Thanks, I'll keep that in mind. Yea, i like it around here, I love Harry Potter, and I love sharing my knowledge and creativity on the series. I plan on staying on here for a while, doing as much as I can. I just got finished splitting the Types of Spells Page, and editing the link to the page to the new pages, took forever, lol. --- Ratneer (Owl me) 01:08, December 9, 2009 (UTC)
If you wanted to make me a Signature, that would be great, I dont really care what it looks like, as long as its nothing supporting voldemort lol.

Well, I Support:
Gryffindor
The DA
The Ministry
The OotP
Stuff like that, anything is cool.
Cool, thanks --- Ratneer (Owl me) 02:01, December 9, 2009 (UTC)
The Third one is pretty sweet --- Ratneer (Owl me) 02:38, December 9, 2009 (UTC)
Thanks so much, its great. —The preceding unsigned comment was added by Ratneer (talk • contribs).
Voting
Thanks RatneerOwl Alert! 23:01, December 12, 2009 (UTC)
Rollback
Hi, Quidditch Lover. It has been determined that you are a trusted member of this community and that we benefit from your contributions. Upon request or through my own discretion, I have granted you rollback privileges. This tool can be used to quickly revert vandalism and maintain the quality of this wiki. Please remember to use this tool with discretion and never in a content dispute. You should now see a "rollback" link when viewing a user's contributions. Thanks, and happy editing. -- DarkJedi613 (Talk) 00:47, December 20, 2009 (UTC)
Signature
Hey! New account, new signature! Can you make me a signature? My name looks so lonely down there!
I support:
Slytherin
Death Eaters
Lord Voldermort
Mushroomtube579 05:27, December 23, 2009 (UTC)Mushroomtube579
Happy Holidays
Sign thing
Would you make me a signature with the colours of the houses of hogwarts except sltherin colour please and so people can send me a message to --Hogwarts09 21:41, December 30, 2009 (UTC)
Edit dates
I'm not entirely sure what the problem is here; my edit dates seem fine. I know Wikia recently upgraded the MediaWiki software, and that may be the cause. I would also check the date settings on your account, just in case something there has changed. - Cavalier One

(Wizarding Wireless Network) 23:18, March 21, 2010 (UTC)
hi!
Hi! i was wondering if u culd make me a sig, i like the words to mine now (aliceandjasperforever peoples, send me an owl, no howlers, or ill bite) but idk how 2 make it clickable and stuff like that. Could you help me.
i like.....
twilight, harry potter, and the order of the pheonix
and i would LOVE U (not literally im taken) if u culd put an alice and jasper pic on it from twilight wikia!
thnx sooooo much in advance!
aliceandjasperforever peopls (send me an owl, no howlers or ill bite!) 22:16, May 4, 2010 (UTC)
Happy Birthday!
Harry Potter Quotes
Hi, I saw that you requested a quotes section for character pages some time ago, and I'm wondering if you're still interested in that project. I'd like to propose a curated quotes page that lists all of the best quotes from Harry Potter in one place, crediting and linking to the character who said each quote. It would be kind of like this page on Mugglenet, but much more organized. Harry Potter Wiki is such an incredible resource, but it's sadly lacking in quotes! The quote of the week templates are very difficult to find and even harder to read-that's not an acceptable form for a quote repository. Over 60,000 people search for HP quotes online every month and none of them ever get directed to Harry Potter wiki as a search result. If we added a quotes page, we would get a lot more traffic and Harry Potter fans editing here. What do you think? -- Kacie
(talk) 01:35, December 17, 2010 (UTC)
Dear Quidditch Lover, Hawthorn is not prized among fairies, as JK Rowling mentioned on Pottermore that it is most at home among twisted natures, but that is cool we have the same wand wood. Colour Phoenix 74 (talk) 09:29, April 7, 2016 (UTC)
Dear Quiddditch lover, could you make me a signature?
I support:
Ravenclaw
Phoenixes
Hermione
Ginny
Thx if you could get to it! Colour Phoenix 74 (talk) 09:32, April 7, 2016 (UTC)
*Disclosure: Some of the links above are affiliate links, meaning, at no additional cost to you, Fandom will earn a commission if you click through and make a purchase. Community content is available under
CC-BY-SA
unless otherwise noted.