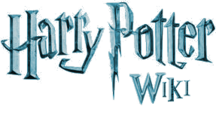 Wotcher!
Hello, Quirinus Quirrell, and welcome to the Harry Potter Wiki (HPW). Thank you for your edit to the User:Fred weasley page. I hope you enjoy it here and decide to stay.
Before editing, be sure to read the wiki's policies. Please sign your name on Talk and vote pages using four tildes (~~~~) to automatically produce your name and the current date. Be sure to verify your e-mail address in your preferences. Before attempting any major article rewrites please read the layout guide. If you have any questions, check out the policy and help pages (see here for editing help), add a question to the Community portal, view the forum or ask me on my talk page. Again, welcome!
-- Cavalier One (Talk) 19:03, October 20, 2009
Tonks
It was removed because the sections contained such statements such as "It's possible", and "Likely that". There are also statements that have no basis in canon such as "X character was devastated" when their feelings towards the matter were not shown. Therefore, it is speculation, and therefore has been removed. Tonks is a Featured Article; any additions should be sourced and independently verifiable, comply with our Neutral Point of View policy, and avoid speculative "weasel words" such as "possible", "likely", "it seems", etc. - Cavalier One

(Wizarding Wireless Network) 17:07, December 5, 2009 (UTC)
Order of the Phoenix goes before Second Wizarding War since she was a member as early as the start of OotP. The Second Wizarding War didn't officially begin until the end of OotP. - Cavalier One(Wizarding Wireless Network) 17:21, December 5, 2009 (UTC)
Happy Holidays
Infoboxes
Hi, Merry Christmas. I don't mean to sound like a nag, but you really need to ask permission before creating new infoboxes. You can do so by posting a forum in the Wizenagamot. Jayden Matthews 10:42, December 25, 2009 (UTC)
Was it agreed to create the Veela infobox? Is so could you please direct me to the page. Thanks. Jayden Matthews 14:57, December 27, 2009 (UTC)
Fair enough, although, for future reference it's not really good practice to create an template when a discussion is in progress to decide whether or not to create it. Jayden Matthews 15:06, December 27, 2009 (UTC)
Order of Merlin
RE:Peeves
That was because of the excessive spacing you added to the article. --  Seth Cooper  owl post! 16:49, January 9, 2010 (UTC)
Mrs. Figg
Remember to use the past tense when editing character articles. --JKoch
(Owl Me!) 20:48, March 16, 2010 (UTC)
Links
Might I remind you that (please look at this in source) that to Lord Voldemort is incorrect it should be Lord Voldemort. The link to Death Eaters is plural and then singularized and the same goes for wizards. Thanks, --JKoch
(Owl Me!) 16:06, March 28, 2010 (UTC)
Unidentified Death Eaters
Seth Cooper makes a good point on Talk:Unidentified Death Eater (II). The movies add characters to scenes in which they were not in the book (ie Bellatrix in the Battle of the Astronomy Tower). --JKoch
(Owl Me!) 19:13, March 28, 2010 (UTC)
Hi
How do you have the list for your pic? thanks
Umbridge House
We generally don't add information we do not know. Even if she was not Slytherin, we still don't know what house she was in and that is what that box is for. --JKoch
(Owl Me!) 15:28, June 1, 2010 (UTC)
New user name for Jayce Carver. The Snatcher 18:06, June 2, 2010 (UTC)
Order of Merlin
Order of Merlin (Second Class)
The Order of Merlin is awarded to you by Nick O'Demus for having over two-thousand edits on the Harry Potter Wiki.
Categories
Hello. Please, do remember to add categories when uploading pictures. Thanks. --  Seth Cooper  owl post! 23:17, July 2, 2010 (UTC)
*Disclosure: Some of the links above are affiliate links, meaning, at no additional cost to you, Fandom will earn a commission if you click through and make a purchase. Community content is available under
CC-BY-SA
unless otherwise noted.