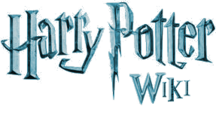 Wotcher!
Hello, Ryker11, and welcome to the Harry Potter Wiki (HPW). Thank you for your edit to the Death Eaters page. I hope you enjoy it here and decide to stay.
Before editing, be sure to read the wiki's policies. Please sign your name on Talk and vote pages using four tildes (~~~~) to automatically produce your name and the current date. Be sure to verify your e-mail address in your preferences. Before attempting any major article rewrites please read the layout guide. If you have any questions, check out the policy and help pages (see here for editing help), add a question to the Community portal, view the forum or ask me on my talk page. Again, welcome!
Cubs Fan2007 (talk) 23:30, March 16, 2018 (UTC)
Hey there! Just with your recent edits you have been adding the wrong links... For example, in the Berry page you added the food Porridge when it actually wasn't talking about the food...
Please check the links before you include them in a page...
 TheSonofCharlusPotter   Talk   contribs 22:18, March 23, 2018 (UTC)
Your edits
Many of your recent edits have to be undone as you are:
Removing c. from dates that are circa, meaning around, as they are not exactly known.
Using Knights of Walpurgis, which is unclear if JKR meant it to be the original name of Riddle's schoolmates or the Death Eaters, and as such cannot be used in an article.
Please be careful of making such changes in the future. Thanks --Ironyak1 (talk) 23:54, April 2, 2018 (UTC)
Iolanthe Peverell
Do you have a canon mention of Iolanthe Peverell taking the Potter name? If not there there is no reason to assume this is the case, and we have examples of other female characters, such as Minerva McGonagall keeping their maiden name. Please refrain from making such renames in the future without any references to support the change. Thanks --Ironyak1 (talk) 17:06, June 28, 2018 (UTC)
Family Categories
Please do not keep adding Category:Wizard families and/or Category:Pure-blood families to all the categories in Category:Sacred Twenty-Eight families. All Sacred Twenty-Eight families are by definition Pure-blood and Wizard families and are already in those categories (the category system is a tree, with categories inside other categories like folders, not a flat tagging system in which every applicable tag has to be applied). All your related edits will be undone. Thanks --Ironyak1 (talk) 04:03, October 18, 2018 (UTC)
I'd like to add, an so ask you to check your sources and be sure that your edits are correct before you post them, as Ironyak1 previously stated, if you continue on breaking these rules you shall be banned from editing. Cheers, CosmicChronos Talk to me Contribs 18:03, October 23, 2018 (UTC)
Okay, fine, I will listen to you now. I'll leave the Family categories alone and just edit pages. -- Ryker11 (talk) 18:53, October 23, 2018 (UTC)
Wands
Again, there is no need to add Category:Wands to most related articles as categories for wand woods, such as Category:Yew wands, are under Category:Wands in the Category hierarchy. If you still do not understand how the Categories are organized, it would be best not to try and apply them to articles. Thanks --Ironyak1 (talk) 23:06, November 3, 2018 (UTC)
Please stop adding Category:Wands crafted by Garrick Ollivander to articles where he possibly crafted them. This type of speculation should be removed from the articles (or placed into the Behind the scenes section) and should definitely not be used to add categories. Thanks --Ironyak1 (talk) 19:03, November 4, 2018 (UTC)
Fine then, maybe I could add in a Category:Wands possibly crafted by Garrick Ollivander page if you unblock my account - Ryker11 (talk), November 4, 2018 (UTC)
There's no need or use for "possibly" categories, so I'd advise against it when your block ends in 2 weeks. --  Seth Cooper  owl post! 21:09, November 4, 2018 (UTC)
*Disclosure: Some of the links above are affiliate links, meaning, at no additional cost to you, Fandom will earn a commission if you click through and make a purchase. Community content is available under
CC-BY-SA
unless otherwise noted.