Are you by any chance a member of the Steven Universe wiki?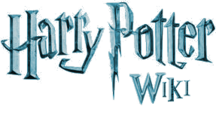 Wotcher!
Hello, Sapphire1912, and welcome to the Harry Potter Wiki (HPW). Thank you for your edit to the Talk:Nagini page. I hope you enjoy it here and decide to stay.
Before editing, be sure to read the wiki's policies. Please sign your name on Talk and vote pages using four tildes (~~~~) to automatically produce your name and the current date. Be sure to verify your e-mail address in your preferences. Before attempting any major article rewrites please read the layout guide. If you have any questions, check out the policy and help pages (see here for editing help), add a question to the Community portal, view the forum or ask me on my talk page. Again, welcome!
Cubs Fan2007 (talk) 18:02, September 24, 2017 (UTC)
Hey Sapph!
TheSonofCharlusPotter (talk) Always Active (talk) 22:14, March 18, 2018 (UTC)
Hey
Lol, welcome to the real wiki. XD -- TheSonofCharlusPotter   Talk   Contribs 23:45, June 22, 2018 (UTC)
Really? I am the opposite :P I joined the whole FANDOM with HPW app. -- TheSonofCharlusPotter   Talk   Contribs 06:54, June 24, 2018 (UTC)
User-seption
Hey Sapph,
I have reason to believe that https://harrypotter.wikia.com/wiki/User:The.Master26 and https://harrypotter.wikia.com/wiki/User:Mirza_Hsein are the same person. They both have the same profile picture and both commented "snape" (that exactly) on this post. Would you or another mod be able to take a look at it?
Thanks,
Gen
TDOHRTFT | We're all stories in the end, just make it a good one, eh? (talk) 03:02, September 10, 2018 (UTC)
Back
Hey Sapph, it Dave, just wanted to let you know I'm back. I feel refreshed and have a clear head, and ready to get back to work. I hear literally all the Mods/Admins are inactive! If you need any help (new Mod, etc) any help at all, just let me know! Your a great friend.
Harrypotterexpert101 06:08, September 30, 2018 (UTC)
Hey
Hey Sapph, it's Paris. I can't reply to any posts on any of the wikis but everyone else can. Do you know why that is?--ParisLee7 (talk) 16:09, October 2, 2018 (UTC)Paris
Kik
Hey! We've seen your messages on KIK, and have responded... It's strange that you can't see them though... Perhaps try reinstalling the app? Cheers, CosmicChronos Talk to me Contribs 18:34, November 6, 2018 (UTC)
RE:Hello
Hey, I saw your message on my wall. You should NEVER feel guilty for not responding to a message, especially one from me :). Nice talking to yah.
Cheers, Dave (talk) 15:28, December 6, 2018 (UTC)
Responding
Hey Sapph, don't worry about it. I haven't been on in a while. Also, no I can't respond but it doesn't matter. I think I'm gonna go ahead and leave the wiki for a while. I'm super bust with stuff right now. Can you do me a favor though and tell everyone I said hi and I'm sorry for the sudden disappearance. Thx Sapph --ParisLee7 (talk) 05:05, December 7, 2018 (UTC)Paris
Discussions Guidelines
Hi there. I'm trying to gather some history on how the Discussions Guidelines were crafted. Can you point me to where discussions where held for the current guidelines and any user input gathering or voting that was done? On the wiki-side, this is easy as it falls either onto the policy's Talk page or in the Forum, but I'm not sure if you've kept links to the relevant threads. I've see some related Discussion posts in the past, but am hoping to get a clearer picture form the current Mods. Thanks --Ironyak1 (talk) 17:42, February 11, 2019 (UTC)
Blocking guidelines
Hey there. In reviewing the block log and some user appeals, I've noticed that users have often been blocked, or completely banned, without any shorter term blocks being applied first, and that links to their offenses are often not recorded anywhere. As per FANDOM's guidance, blocks should be short-term to start (on the order of a few hours to a few days), with longer term blocks reserved for repeated or extremely objectionable offenses.
I would also request that a link to their offending posts also be recorded either with the Block Reason or on the user's Talk page so anyone can review the reasons for the block. Also, their Talk page should remain available for editing should the user need to ask any questions or make an appeal.
Please don't take this as a criticism of any particular block, I just want to make sure all the Discussion Mods are on the same page. Of course, please let me know if there are any questions or concerns. Cheers --Ironyak1 (talk) 19:00, February 12, 2019 (UTC)
Locking posts
Hi there. You locked a couple posts today (such as https://harrypotter.fandom.com/d/p/3343172654596234311) that do not seem in violation of any Guideline. As such, I've unlocked them for now, but can you let me know what prompted you to lock them in the first place? Thanks --Ironyak1 (talk) 16:30, February 24, 2019 (UTC)
Yeah, I figured you just didn't see the Talk page notice - part of the disconnect between the wiki and Discussions communication tools.
For those posts, there isn't a Guideline that says anything about 'posts with a wiki answer' should be restricted or locked or anything. And of course in locking the post, it prevents any further discussion or possible follow-up questions or answers. I am trying to make sure everyone is clear that the Guidelines represent the rules for everyone, and if a post isn't in violation of the Guidelines there isn't any grounds for taking moderator action.
RE TwoBroomsticks
Hey - 3 day block for the language and will put in a message with FANDOM to see if they can confirm the sockpuppet issue based on IP. Thanks --Ironyak1 (talk) 07:42, March 3, 2019 (UTC)
Thanks
For your wonderful amounts of contributions. 16600+ discussions posts.  — MechQueste talk 23:00, March 7, 2019 (UTC)
Goodbyes
Hey! Miss you and the other resigned Mods lots! Good luck in whatever you do in the future and farewell! -- MagnificentMagnus   Talk   Contribs 03:44, June 26, 2019 (UTC)
Community content is available under
CC-BY-SA
unless otherwise noted.