Contributions

Edit Count

Moves

User Page

Work Page

Sandbox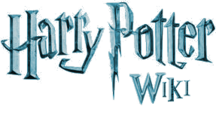 Wotcher!
Hello, Seth Cooper, and welcome to the Harry Potter Wiki (HPW). Thank you for your contributions. I hope you enjoy editing and decide to stay.
By the way, please be sure to sign your name on Talk and vote pages using four tildes (~~~~) to automatically produce your name and the current date. Be sure to verify your e-mail address in your preferences. Before attempting any major article rewrites please read the layout guide. If you have any questions, check out the policy and help pages (see here for editing help), add a question to the Community portal, view the forum or ask me on my talk page. Again, welcome!
—-Matoro183 (Talk) 17:41, 5 January 2008 (UTC)
Archives
Olympe's mother
I'm guessing the article was created because Hagrid asked Olympe at the Yule ball if it was her father or mother who was a giant, I don't know though if that's enough to constitute an article for her mother. Hey, I was thinking of making a category for real-world actors who did video game voices, but I know that there is an overlap of some of the movie actors who did the voices and wasn't sure what a category could be. I've done a lot of edits on the actors pages the last couple of months and it was just an idea I had. What do you think? --BachLynn
(Accio!) 02:11, November 14, 2010 (UTC)
Help
Yo seth, where on this wiki is a list of all the pages that were deleted?Donmax 07:01, November 14, 2010 (UTC)
heller-fred gal
Help
Is their any way yo merge my previous unregistered account with my Donmax account?, cause i want those pages followedDonmax 04:12, November 16, 2010 (UTC)
hey
hey Seth!!!!!!! im new and i wanted to say hi, wowwww umm ok never mind ummm bye
Avery Malfoy 22:02, November 16, 2010 (UTC)Avery Malfoy, i love you!!!
haha sorry dats my signature so dont get worried lolz
Increasing our online visibility
With the recent rise in new users and contributions that has been the direct result of the current Wizarding World Giveaway, I would like us to consider increasing our visibility within the HP fan community. To this end, I am tabling the following actions for consideration:
The creation of some type of "affiliates program" where we can maintain links to other HP related sites and they can link back to us through mutual agreement.
The setting up of an official HPW twitter feed that all administrators would be able to access and post through (or designate a member of the admin team to use).
Setting up a Facebook "fan page".
The HP community on the Internet is massive, and I think we could benefit from a higher profile. As you well know, I am against turning the site into some type of social network/forum, and I don't plan for that to change. I think that by maintaining these resources off site will allow us to better channel those users who want to engage in such activities away from the wiki and into more appropriate places. For instance, the FB fan page can be used as a social forum and image host, which will allow us to direct users there instead of dealing with them on site. Thoughts? - Cavalier One

(Wizarding Wireless Network) 13:05, November 18, 2010 (UTC)
We Need Your Help For An Article About Harry Potter Wiki!
Hi Seth, Harry Potter Wiki has been getting a lot of attention thanks to the Wizarding World Giveaway and the Deathly Hallows premiere, and now a reporter from Yahoo! Movies wants to feature movie reviews from Harry Potter Wiki most passionate users in an article she's writing about the Deathly Hallows:Part 1 premiere!
Did you go to the midnight showing of Harry Potter and the Deathly Hallows: Part 1? Please help us promote the wiki by posting your expert review on the Review Page immediately... we need the reviews by 7am tomorrow morning PST. This is a HUGE opportunity to promote the wiki and everyone's hard work here.
Please post your review in the comments on the Review Page using this format if you're interested in being featured in an article and helping spread the word about Harry Potter Wiki:
Name:
Age:
Current City:
What did you do to celebrate the HP premiere?
Did you like the film? Why or why not?
What did you like or not like?
How does this film compare to the others?
Is this the best one yet?
Who gives strong performances? Who doesn't? Why?
Thank you! ---- Kacie
(talk) 10:43, November 19, 2010 (UTC)
New characters/articles
Hey, Seth. I heard alot of deaths that weren't mentioned in the book coming from Ron's radio, and I didn't catch all of them and didn't bother to write them down. :P Do we have any way to get all of the names to get articles out of all of them? Thanks.--L.V.K.T.V.J.
(Send an owl!) 02:09, November 20, 2010 (UTC)