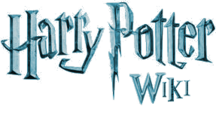 Wotcher!
Hello, SnorlaxMonster, and welcome to the Harry Potter Wiki (HPW). Thank you for your edit to the Dragon blood page. I hope you enjoy it here and decide to stay.
Before editing, be sure to read the wiki's policies. Please sign your name on Talk and vote pages using four tildes (~~~~) to automatically produce your name and the current date. Be sure to verify your e-mail address in your preferences. Before attempting any major article rewrites please read the layout guide. If you have any questions, check out the policy and help pages (see here for editing help), add a question to the Community portal, view the forum or ask me on my talk page. Again, welcome!
-- Cubs Fan2007 (Talk) 13:59, October 12, 2012
Real world subject template
Please stop adding the Real world subject template to locations. As the template states "person, company, product, or creative work." A location is not this. ProfessorTofty (talk) 11:06, October 13, 2012 (UTC)
Okay, sorry about that. I misinterpretted it as being for any real-world thing. SnorlaxMonster (talk) 11:07, October 13, 2012 (UTC)
No biggie. Oh, and by the way, when replying to a talk page message, it's normal custom to reply on the talk page of the person who left you the message. That triggers an alert to the person that they have a new message. ProfessorTofty (talk) 11:11, October 13, 2012 (UTC)
Well, this format is standard on most Wikia wikis, for the reason given. However, if the Wikia has enabled Message Wall, then not so much, because leaving a message on already conversation you're already a part of will trigger an alert. ProfessorTofty (talk) 11:18, October 13, 2012 (UTC)
Mortals
Hey SnorlaxMonster!  I'm Belac Reteet.  I remember you backed me up on that Sentient Horcruxes debate, so I figured I'd ask you for help.  Ever since a falling out me and Proffesor Tofty had over category additions, he's been out to get me.  He never once supported me in an argument, and he gets angry when ever I do anything to do with categories.  Now he has deleted a category I made for Mortals, and his excuse is that it was to big.  Anyways, I really appreciate any kind of help you have to offer.  Catch ya later!belacreteet (talk) 18:58, March 10, 2013 (UTC)
Actually, me and Professor Tofty have worked that out, so you can ignore my previous message.  However, we are now debating the matter on the new Mortals Forum Page, if you're interested.belacreteet (talk) 19:34, March 12, 2013 (UTC)
RE: Killed by categories
Hm, that's a fair point. I suppose the category can be un-deleted pending further discussion. - Nick O'Demus 07:16, March 13, 2013 (UTC)
Voldemort/Lord Voldemort
I am willing to compromise with the current division between the use of Voldemort as opposed to Lord Voldemort.
Jdogno7 (talk) 13:22, March 28, 2014 (UTC)
I think most of the instances you removed could go either way and I really don't care that much. It is important that "Lord Voldemort" is used in the intro and anywhere specifically discussing the name though. --SnorlaxMonster 13:23, March 28, 2014 (UTC)
*Disclosure: Some of the links above are affiliate links, meaning, at no additional cost to you, Fandom will earn a commission if you click through and make a purchase. Community content is available under
CC-BY-SA
unless otherwise noted.