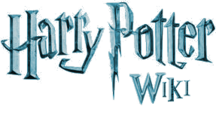 Wotcher!
Hello, Sonic fan, and welcome to the Harry Potter Wiki (HPW). Thank you for your contributions. I hope you enjoy it here and decide to stay.
Before editing, be sure to read the wiki's policies. Please sign your name on Talk and vote pages using four tildes (~~~~) to automatically produce your name and the current date. Be sure to verify your e-mail address in your preferences. Before attempting any major article rewrites please read the layout guide. If you have any questions, check out the policy and help pages (see here for editing help), add a question to the Community portal, view the forum or ask me on my talk page. Again, welcome!
Married names
Please see the end of this page for information on whether the woman's maiden name or married name should be used in the article title.--Matoro183 (Talk) 15:49, 4 October 2008 (UTC)
Family Trees
I reverted your addition of a family tree to the Prewett family because it is not known if Alice Longbottom is the daughter of Ignatius Prewett and Lucretia Black. Moreover, we do not know how exactly any of them are related to Molly, Gideon, Fabian, et al. Please do not add speculation. Oread 15:22, 12 October 2008 (UTC)
Again, I had to revert the altered family tree you added, this time to the Potter family article. That article already had a family tree that did not have speculation, and the possibility of James Potter I being the son of Charlus and Dorea is discussed right below, pointing out that there is no confirmation. Please remember not to add speculation and feel free to ask me on my talk page if you have any questions. Oread 20:19, 14 October 2008 (UTC)

Fanon warning: Please stop. If you continue to add Fanon to pages, you will be blocked from editing the Harry Potter Wiki. Your contributions may be more welcome at the Harry Potter Fanon Wiki.

I think you have been warned thoroughly. If you continue to add speculation, you will be blocked due to the blocking policy. -- Freakatone Talk 21:02, 14 October 2008 (UTC)
Categories
You do not need to add Category:Wizarding families to the end of a page that already has Category:Pure-blood families. Cat:Pure-blood families is already in the category of Wizarding families, so we don't need to have them both there. It just clutters things up. Thanks. -- Freakatone Talk 21:08, 14 October 2008 (UTC)
In-Laws in Infoboxes
Please see the guideline on what relations should be added to infoboxes, and which should not. "Cousins-in-law", for example, should not be added. Thanks. Oread 18:56, 16 October 2008 (UTC)
Again, please see the guideline about the relations on infoboxes. Please do not add any more "second cousins", or others said not to on the guidelines. Thanks. -- Freakatone Talk 22:46, 20 October 2008 (UTC)
Half-Bloods & Half-Breeds
Please do not alter the blood statuses of Rubeus Hagrid, Apolline Delacour, etc. to read that they are half-bloods. They are not; they are half-breeds. As the half-blood article shows, half-bloods have heritage that is split between magical and Muggle. Half-breeds' heritage is magical and non-human, as discussed in the half-breed article. They are entirely different blood statuses. Oread 02:20, 17 October 2008 (UTC)
*Disclosure: Some of the links above are affiliate links, meaning, at no additional cost to you, Fandom will earn a commission if you click through and make a purchase. Community content is available under
CC-BY-SA
unless otherwise noted.