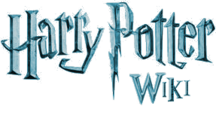 Wotcher!
Hello, StargateFanBB, and welcome to the Harry Potter Wiki (HPW). Thank you for your edit to the Talk:Merlin page. I hope you enjoy it here and decide to stay.
Before editing, be sure to read the wiki's policies. Please sign your name on Talk and vote pages using four tildes (~~~~) to automatically produce your name and the current date. Be sure to verify your e-mail address in your preferences. Before attempting any major article rewrites please read the layout guide. If you have any questions, check out the policy and help pages (see here for editing help), add a question to the Community portal, view the forum or ask me on my talk page. Again, welcome!
Cubs Fan2007 (talk) 16:02, May 31, 2016 (UTC)
Re: Red cloak figure in Year 5 Ch 1.
Hi there! Thanks for the clarification. I have paused my play due to an unfixed issue back in Year 4 ch 10, was hoping Jam City would fix it before I move on. As there was no citation, and the extreme similarity between the two images (it didn't just look like the same cloak, same angle and all,) it led me to the wrong conclusion. I will be removing the delete tag and properly format the page. --Sammm✦✧(talk) 01:43, September 7, 2018 (UTC)
Re: Question - Did I remove a comment on the Jacob's sibling Talk Page?
Yes, you did, as seen at:
https://harrypotter.wikia.com/index.php?title=Talk%3AJacob%27s_sibling&diff=1166782&oldid=1166744
(This is only to show you where it was documented, and not just taking my word for fact)
Which was why I went back to recover the lost statement. You can tell by both the timestamps of our signatures and the talk page edit history that your post was published 1 hour after mine; I'm pointing this out in case it was misunderstood that I inserted a later comment out of chronological order.
Thank you for letting me know it wasn't done on purpose. It is likely that you clicked to reply before my comments were there, but published afterwards, thus unintentionally wiping mine out. No biggie and it has been fixed. =D --Sammm✦✧(talk) 01:01, October 22, 2018 (UTC)
Tom Riddle
Hey! What was your basis for removing that ref, and why create all those spaces in the template? It doesn't change anything, and makes it more messy when editing. Cheers, CosmicChronos Talk to me Contribs 18:54, October 24, 2018 (UTC) Did I remove the reference? Unless that reference says that Voldemort invented unsupported flight, than its a mistake. Fix it if nessecary and if so I apologise. My intention was just to remove the part in the article which stated he invented Unsupported flight as JK retconned that out of canon. StargateFanBB (talk) 13:39, October 26, 2018 (UTC)
Re:Voldemort unsupported flight
Hey! Yep, you removed the ref, no worries though, I fixed it. Cheers, CosmicChronos Talk to me Contribs 14:13, October 26, 2018 (UTC)
Merlin
Hello there, in terms of deciphering Merlin's eye colour as shown on his chocolate frog card, I simply tried to decipher his colour by close analysis, but I agree it is quite pixlated, so I cannot work out whether it is blue or green. If perhaps you could decipher it, that would be handy. RedWizard98 (talk) 22:18, April 17, 2019 (UTC)
Yes, I agree therefore it would be best to not include his speculative eye-colour in his article. Happy editing. RedWizard98 (talk) 00:26, April 18, 2019 (UTC)
Well in conclusion, I guess Merlin is one of the many mysteries of the magical world. Have fun fellow Potterhead. RedWizard98 (talk) 02:33, April 18, 2019 (UTC)
*Disclosure: Some of the links above are affiliate links, meaning, at no additional cost to you, Fandom will earn a commission if you click through and make a purchase. Community content is available under
CC-BY-SA
unless otherwise noted.