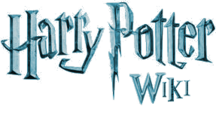 Wotcher!
Hello, TheTARDISLegilimens, and welcome to the Harry Potter Wiki (HPW). Thank you for your edit to the Pure-blood page. I hope you enjoy it here and decide to stay.
Before editing, be sure to read the wiki's policies. Please sign your name on Talk and vote pages using four tildes (~~~~) to automatically produce your name and the current date. Be sure to verify your e-mail address in your preferences. Before attempting any major article rewrites please read the layout guide. If you have any questions, check out the policy and help pages (see here for editing help), add a question to the Community portal, view the forum or ask me on my talk page. Again, welcome!
ProfessorTofty (talk) 13:04, August 27, 2016 (UTC)
Bananas
Do we really share DNA with bananas? If so, I have officially learned something new. --HarryPotterRules1 (talk) 21:54, November 4, 2017 (UTC)
Theodore Nott
I checked it. On the list they said just "undefinited boy", so they did not invent an new character.
That's it. They get names. Why should the other did not get a name? I think because there is already a name. But we just missed it to see this conection.
There are people who say, these are Daphne and Astoria Greengrass. Yes, Astoria has brown hairs 19 years later. But there are some ways to change the colour.
And what does really contradict, that this is Theodore Nott? We are just not sure.
Sorry, I thought you meant them. I know, they are not twins, but its not unusual that siblings looks like twins.
Maybe the twins at the platform are lorcan and lysander? Don't know.
You are right, they invented a lot, but david yates himself didn't it so much like the other directors. I just remeber this little boy in the DA. I think David is not type to invent so much. The other did it, yes, a lot. But he not. It just make sense.
And sorry, i dont want to argue. My english is just not good enough to be politely.. I'm really sorry..
Do you think it's a compromise when we say: "it's likely he was played by Elliot Francis"?
I meant the article of Theodore Nott
RE Possible vandal?
Thanks for bringing attention to it - the account is now banned. Cheers --Ironyak1 (talk) 17:28, March 8, 2018 (UTC)
Deleting edits
hey man why do you keep deleting my edits?
is it your personal wiki then I will not make any further changes
R.i.orittro (talk) 20:03, April 30, 2018 (UTC)
Re: Recent vandalism
Unfortunately, with so many editors - as popular as the series is and, by extension, the wiki - there's no definitive way to determine who's here to be constructive and who's here simply to troll; we have to deal with it as it happens.
Also, just an FYI, there's no "U" in "regarding"; call me a grammar stickler. :) --Cubs Fan (Talk to me) 15:44, July 7, 2018 (UTC)
Dumbledore Wand
What "article" are you referring to? And you do see the rune is clearly engraved on the wand, right? If not, I've got a better image that shows it more clearly. And you can't deny the connections between Theseus, Ariana, and Albus that this creates. Garr9988 (talk) 18:17, September 28, 2018 (UTC)
Question
In which book specifically did Hermione say, what a great achievement it will be to help you gain ultimate power, my Lord to Voldemort? I forget. —The preceding unsigned comment was added by JessiesWobbuffet (talk • contribs).
*Disclosure: Some of the links above are affiliate links, meaning, at no additional cost to you, Fandom will earn a commission if you click through and make a purchase. Community content is available under
CC-BY-SA
unless otherwise noted.