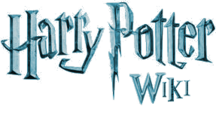 Wotcher!
Hello, The Boy Who Cried Direwolf, and welcome to the Harry Potter Wiki (HPW). Thank you for your edit to the Herbology Award page. I hope you enjoy it here and decide to stay.
Before editing, be sure to read the wiki's policies. Please sign your name on Talk and vote pages using four tildes (~~~~) to automatically produce your name and the current date. Be sure to verify your e-mail address in your preferences. Before attempting any major article rewrites please read the layout guide. If you have any questions, check out the policy and help pages (see here for editing help), add a question to the Community portal, view the forum or ask me on my talk page. Again, welcome!
-- Nick O'Demus (Talk) 16:13, January 27, 2013
I really hope
I REALLY HOPE YOU GUYS DON'T JUST SEE HELGEN AND UNDO IT JUST BECAUSE IT'S ME-NOT ALL MY EDITS ARE INCORRECT!!!
I REALLY HOPE YOU GUYS DON'T JUST SEE HELGEN AND UNDO IT JUST BECAUSE IT'S ME-NOT ALL MY EDITS ARE INCORRECT!!! —The preceding unsigned comment was added by Hengen (talk • contribs).
My apologies
Just wanted to apologize for my editing the previous post - not being able to leave untitled and unsigned posts alone is the downsize of having been an admin on another wiki. Technically, it was your own business, but, ya know, when in a dance hall, you dance... MinorStoop 10:49, October 20, 2013 (UTC)
No apology necessary. I'm an administrator on a couple of wikis myself, so I know the drill. Thank you, though.-- 11:10, October 20, 2013 (UTC)
Talk pages vs. message walls
Yep, I remember now where I met your username before.
Since that wiki uses message walls instead of talk pages, I was wondering whether I could bring to your attention a fairly important difference between them. When an user saves a contribution to a thread on a message wall, the system self-programs so that the user follows automatically the following messages. This does not happen on a talk page, not that I know of. Since one cannot expect the other party to always remember to follow one's talk page, it is considered good practice to answer on the other's talk page.
Perhaps it's overdoing it on my part - bad habits die hard... MinorStoop 12:03, October 20, 2013 (UTC)
Don't worry; I noticed your username on True Blood, as you correctly surmised, but there was no reason for us to interact.
Keeping the whole thread together is why message walls are the superior feature - I'll try to keep that in mind when interacting with other people, even on talk pages. MinorStoop 12:55, October 20, 2013 (UTC)
This is going to be boring fast...=
Why did you undo my edit to the marauder's map page? —The preceding unsigned comment was added by Helgen (talk • contribs).
Because you inserted large amounts of span-coding for no reason whatsoever.-- 20:19, October 20, 2013 (UTC)
Nigel's page
That link is acceptable, as we use it for the date of birth on the Alice Tolipan page and it is acceptable there, thus making it acceptable for Nigel's page too. Please, stop changing it. They're using the canon information from The Harry Potter Experience - that is how information gets added to this site, by images and information.
As The Harry Potter Experience is a valid reference - it contains canon information used on many pages on this wiki - it is acceptable for Nigel's page too. --HarryPotterRules1 (talk) 12:29, December 11, 2013 (UTC)
RE: Edit-warring
For the love of Merlin's saggy left ass cheek, are you incapable of using your brain? Yes, a fan uploaded the website, but it is from canon sources, namely "The Harry Potter experience", thus making Nigel Wespurt correct and Nigel Wolpert wrong. I am, barely, able to remain calm here; I have proven - twice (see above section labelled "Nigel's Page") - that it is a canon source and thus is allowed. --HarryPotterRules1 (talk) 13:00, December 11, 2013 (UTC)
TBH, I don't give a toss what it says about me. We got the name WOLPERT from a blurry image of the picture from the film - this, an official canon source from the Harry Potter Experience, would override a blurry image in which we were barely able to transcribe a name. Ok? I shall try to refrain from personal attacks... even if the personal attack is warranted because I am right. --HarryPotterRules1 (talk) 13:09, December 11, 2013 (UTC)
I asked for the admin's opinion as a matter of politeness. That reference link has been used before on other pages, so puts me in the right and it's from a valid canon source. I said that it was warranted, but that I will try and refrain from personal attacks. Please, do not make me have to retract that statement because I will say things that I will regret and that will scar you for life. --HarryPotterRules1 (talk) 13:19, December 11, 2013 (UTC)
I never made death threats; of that, I can certainly assure you. And, as it happens, in the case of the Downton Abbey Wiki I actually was right in all the references and information I made and the other person's email address and IP address has been blocked so they cannot edit any wiki ever again. I consider that a personal victory - I was right, knew I was right, fought for what was right and won... even if a few threats did have to be issued to validate the fact that I was right. --HarryPotterRules1 (talk) 13:33, December 11, 2013 (UTC)
RE: Regarding your comments to other users.
Adding the fact that the language I used makes me look immature just makes you look immature... and offensive. The fact that you think I'm stupid enough to not know what my words make me appear as is offensive - I do take offence and you should be glad that, at this time of day, I'm calm enough to rise above it and be civil. I'm not sure you deserve it at this point, but I'll be civil. As for CestWhat, well, I never said that I got her blocked, I said that, in every single argument I had with it (I'm not calling her a her; after everything she did, she doesn't deserve it anymore) I was right. You getting CestWhat blocked ultimately cemented my victory. --HarryPotterRules1 (talk) 20:50, December 12, 2013 (UTC)
You'll find that, despite your words on Nick's talk page, that my actions involving CestWhat, though occasionally crossing the line, were in the right. That justifies it all. Admins and people are allowed to be mean and nasty when they're in the right, so why am I not? Hmm? Hmmmm? Hmmmmmmmmmmmmmmmmmmm? --HarryPotterRules1 (talk) 19:29, December 13, 2013 (UTC)
Fine. Fine! I hate you - and don't personally give a flying fig as to what you think anymore - but we'll draw a line under it. --HarryPotterRules1 (talk) 12:10, December 15, 2013 (UTC)
*Disclosure: Some of the links above are affiliate links, meaning, at no additional cost to you, Fandom will earn a commission if you click through and make a purchase. Community content is available under
CC-BY-SA
unless otherwise noted.