| | |
| --- | --- |
| Vaysey | Welcome to my talk page. Please put new messages at the end. Please note that I might reply on this page, or I might reply on your own User Page Thanks! |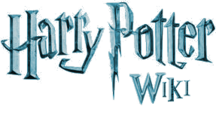 Wotcher!
Hello, Vaysey, and welcome to the Harry Potter Wiki (HPW). Thank you for your contributions. I hope you enjoy editing and decide to stay.
By the way, please be sure to sign your name on Talk and vote pages using four tildes (~~~~) to automatically produce your name and the current date. Be sure to verify your e-mail address in your preferences. Before attempting any major article rewrites please read the layout guide. If you have any questions, check out the policy and help pages (see here for editing help), add a question to the Community portal, view the forum or ask me on my talk page. Again, welcome!
—-Matoro183 (Talk) 01:21, 8 January 2008 (UTC)
Warning
Although I really don't think what you said was meant as a personal attack I also do not think it was meant "in good faith." Please try to be polite and helpful to other contributors. It helps no one to have a condescending attitude or to make thoughtless remarks. -- DarkJedi613 (Talk) 01:31, 30 January 2008 (UTC)
First off, I understand you're not trying to restart an argument -- just telling your side of it. I'm also not trying to argue, and I hope you understand that. I believe the key phrase we're discussing is "Besides I think there's a lot of work we could be doing rather than all these pointless forum discussions." From that the key word which caused the problems is "pointless." Although the Forums may be distracting to the users somewhat they also serve a purpose of bringing the community together. I'm really not accusing you of anything, I'm just asking that you be careful of your wording to say exactly what you mean. If that is exactly what you meant then...sometimes its better not to say anything. I agree, there is a lot of work to be done on this Wiki -- I wish I had more time to do it myself. Talking about it and arguing isn't going to help. Although at the same time I don't really think the forums detract too much from it. Perhaps you could even think of starting a Forum thread listing a type of "to do" list of what needs to be done? That way users can work together and collaborate on poorly written pages to improve the wiki. -- DarkJedi613 (Talk) 12:01, 30 January 2008 (UTC)
Yes, seriously
Very natural. I've had them since I was sixteen and I get more every year. - Cavalier One(Wizarding Wireless Network) 09:07, 4 February 2008 (UTC)
I never do. Although I have to keep my hair short-ish so it doesn't take over. Still, as long as I have hair, I'm not too worried. - Cavalier One(Wizarding Wireless Network) 09:29, 4 February 2008 (UTC)
Hi, just wanted to tell you, after putting the delete tag on an article, view the article with your new edit and see the Delete Candidate tag, then go to the "Talk Page: Candidates for Deletion" and add it to the bottom of the page. That way admins can see it clearer. Mafalda Hopkirk 20:11, 10 February 2008 (UTC)
*Disclosure: Some of the links above are affiliate links, meaning, at no additional cost to you, Fandom will earn a commission if you click through and make a purchase. Community content is available under
CC-BY-SA
unless otherwise noted.