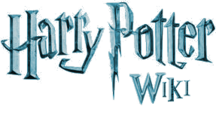 Wotcher!
Hello, Weirdo Guy, and welcome to the Harry Potter Wiki (HPW). Thank you for your edit to the List of deaths page. I hope you enjoy it here and decide to stay.
Before editing, be sure to read the wiki's policies. Please sign your name on Talk and vote pages using four tildes (~~~~) to automatically produce your name and the current date. Be sure to verify your e-mail address in your preferences. Before attempting any major article rewrites please read the layout guide. If you have any questions, check out the policy and help pages (see here for editing help), add a question to the Community portal, view the forum or ask me on my talk page. Again, welcome!
-- Nick O'Demus (Talk) 20:09, June 3, 2011
RE:Resurrection Stone
Hi. While I see what you mean, I must disagree. The page about the Ressurection Stone centers on the object as a Deathly Hallow (i.e. its creation, Cadmus Peverell's story, etc.); the page about Marvolo's Ring centers on the object as one of Lord Voldemort's Horcruxes (i.e. Gaunt ownership, Tom Riddle's usage, Dumbledore's/Harry's ownership, etc.). This provides us with a way of exposing more information, and making it research easier. --  Seth Cooper  owl post! 13:44, June 12, 2011 (UTC)
Still, they're not technically the same object. "Gaunt's Ring" refers to the signet ring, while "Ressurection Stone" refers to the stone enclosed in the ring (prety much like Wikipedia has an article for the Crown of Queen Elizabeth and the Koh-i-Noor diamond). --  Seth Cooper  owl post! 13:13, June 13, 2011 (UTC)
Signature
As per our policy of not having user's signatures in the Template namespace, your sig has been moved to User:Weirdo Guy/Signature. Please update any necessary links or preferences. - Cavalier One

(Wizarding Wireless Network) 07:37, June 15, 2011 (UTC)
hogwarts rpg
I initially went over to that rpg wiki to help Luna get things started, my reasons for leaving are personal. --BachLynn(Send an Owl!) 12:50, June 15, 2011 (UTC)
Voting
Just to let you know, you need to have 20 article edits to be able to vote on this wiki, such as the DYK's. Your current count is 15, so you're just a bit short. If you can bring it up just a bit more, your votes can be counted. - Nick O'Demus 09:02, September 16, 2011 (UTC)
Community content is available under
CC-BY-SA
unless otherwise noted.