We're Getting Mutants in the MCU - The Loop
Play Sound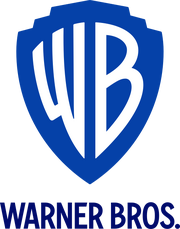 Warner Bros. (WB or Warner Bros. Pictures) is the studio that produced the Harry Potter films, along with its prequel series Fantastic Beasts.
History
In 1999, J. K. Rowling sold the film rights for the first four Harry Potter books to Warner Bros. for a reported £1 million (US$2,000,000). A demand Rowling made was that the principal cast be kept strictly British, allowing nevertheless for the inclusion of many Irish actors such as the late Richard Harris as Albus Dumbledore, and for casting of French and Eastern European actors in Harry Potter and the Goblet of Fire where characters from the book are specified as such. Rowling was hesitant to sell the rights because she "didn't want to give them control over the rest of the story" by selling the rights to the characters, which would have enabled WB to make non-author-written sequels.
Although Steven Spielberg initially negotiated to direct the first film, he declined the offer. Spielberg wanted the adaptation to be an animated film, with American actor Haley Joel Osment to provide Harry Potter's voice. Spielberg contended that, in his opinion, there was every expectation of profit in making the film, and that making money would have been like "shooting ducks in a barrel. It's just a slam dunk. It's just like withdrawing a billion dollars and putting it into your personal bank accounts. There's no challenge." In the Rubbish Bin section of her website, Rowling maintains that she has no role in choosing directors for the films, writing "Anyone who thinks I could (or would) have 'veto-ed' him [Spielberg] needs their Quick-Quotes Quill serviced." After Spielberg left, talks began with other directors, including: Chris Columbus, Terry Gilliam, Jonathan Demme, Mike Newell, Alan Parker, Wolfgang Petersen, Rob Reiner, Tim Robbins, Brad Silberling, and Peter Weir. Petersen and Reiner then both pulled out of the running in March 2000. It was then narrowed down to Silberling, Columbus, Parker and Gilliam. Rowling's first choice was Terry Gilliam. However on 28 March, 2000 Columbus was appointed as director of the film, with Warner Bros. citing his work on other family films such as Home Alone and Mrs. Doubtfire as influences for their decision.
Steve Kloves was selected to write the screenplay for the first film. He described adapting the book as "tough", as it did not "lend itself to adaptation as well as the next two books." Kloves was sent a "raft" of synopses of books proposed as film adaptations, with Harry Potter being the only one that jumped out at him. He went out and bought the book, and became an instant fan. When speaking to Warner Bros. he stated that the film had to be British, and had to be true to the characters. David Heyman was selected to produce the film. Rowling received a large amount of creative control for the film, being made an executive producer, an arrangement that Columbus did not mind.
Warner Bros. had initially planned to release the first film over the 4 July, 2001 weekend, making for such a short production window that several proposed directors pulled themselves out of the running. However due to time constraints the date was put back to 16 November, 2001.
Chris Columbus directed the first two films, Harry Potter and the Philosopher's Stone and Harry Potter and the Chamber of Secrets, Alfonso Cuarón directed the third, Harry Potter and the Prisoner of Azkaban, and Mike Newell directed the fourth, Harry Potter and the Goblet of Fire. The fifth, Harry Potter and the Order of the Phoenix, was directed by David Yates, who also directed the sixth, Harry Potter and the Half-Blood Prince and both parts of the adaptation of Harry Potter and the Deathly Hallows the seventh and eighth films. Columbus was a producer on the first three films.
Rowling's first choice for director was originally Terry Gilliam, but Columbus' involvement as screenwriter on the 1985 film Young Sherlock Holmes encouraged Warner Bros. to select him in preference. Young Sherlock is similar to the Harry Potter series in that it includes three leads that bear a strong resemblance to the Harry, Ron and Hermione of Rowling's description (as does a character named Dudley Dursley to Draco Malfoy). They investigate a supernatural mystery in a Gothic boarding school, where staff include the Professor Flitwick-like Waxflatter, and sinister Rathe. Scenes from the film were used to cast the first Harry Potter film.
In 2000, the virtually unknown British actors Daniel Radcliffe, Emma Watson and Rupert Grint were selected from thousands of auditioning children to play the roles of Harry Potter, Hermione Granger and Ron Weasley, respectively. They have played their characters in all eight films. Other notable Potter character portrayals include Robbie Coltrane's Rubeus Hagrid, Alan Rickman's Severus Snape, Tom Felton's Draco Malfoy, Maggie Smith's Minerva McGonagall, and Richard Harris and Michael Gambon's Albus Dumbledore (Gambon took over for the third film following Harris's death in 2002). Each reprised their characters for Order of the Phoenix, along with Jason Isaacs as Lucius Malfoy, Gary Oldman as Sirius Black, and Ralph Fiennes as Lord Voldemort.
The first four films were scripted by Steve Kloves with the direct assistance of Rowling, though she allowed Kloves what he described as "tremendous elbow room". Thus, the plot and tone of each film and its corresponding book are virtually the same, with some changes and omissions for purposes of cinematic style and time constraints. Rowling has asked Kloves to remain faithful to the books.
The fifth film, Harry Potter and the Order of the Phoenix was released by Warner Bros. on 11 July, 2007, in English-speaking countries, except for the UK and Ireland which released the film on 12 July. Ironically, Order of the Phoenix is the shortest film in the series so far (at 138 minutes), whereas its book counterpart is the longest book in the series (at a 257,045 word count).
Production of the film adaptation of Harry Potter and the Deathly Hallows is confirmed. It will be split into two parts which was confirmed during a scene production in London at the Millennium Bridge, a crew member was asked if the film would be split in two, the crew member smiled and nodded stating that filming for both parts will occur back to back. And it has also been confirmed by Matthew Lewis who is cast as Neville Longbottom.
An online article attributed to the LA Times appeared on March 14, 2008 confirming that Part I was planned for November 2010 and Part II for May 2011. David Yates, who returned for his second Potter tour of duty on "Half Blood Prince" would also direct the two-part "Deathly Hallows". Due, however, to the financial success of Warner Bros. summer 2008 blockbuster, The Dark Knight, part two of the Batman trilogy, and not having a summer 2009 "big hit" in the works, as well as wishing to avoid the tax demands of an excessively prosperous year, the release date for "Half-Blood Prince" was pushed back from November 2008 to July 2009. This met with a generally and strongly negative reaction from fans, and garnered Warner Bros. a considerable amount of unfavourable press, including from Entertainment Weekly, a fellow Time Warner subsidiary.
Harry Potter films
Fantastic Beasts films
Harry Potter Trading Card Game
The Harry Potter Trading Card Game was released in 2001 with the release of the first film. Several of the cards have art credited to "Warner Bros." These cards are as follows:
Behind the scenes
External links
Notes and references