"Wonderbook: Book of Spells is the closest a Muggle can come to a real spellbook. I've loved working with Sony's creative team to bring my spells, and some of the history behind them, to life. This is an extraordinary device that offers a reading experience like no other."
— J. K. Rowling on Wonderbook: Book of Spells
Wonderbook: Book of Spells, or simply Book of Spells, is a video game/augmented reality book created by Sony and J. K. Rowling,[2] released on 13 November, 2012[1] as part of the Pottermore partnership. Using the Playstation Eye Camera and the Wonderbook technology, Book of Spells provides an augmented reality experience, making it seem as if the events of the book are taking place around you. It is set up as a textbook, providing information on spells such as the Fire-Making Spell, Disarming Charm, Levitation Charm and Unlocking Charm as well as allowing readers to practise said spells. It also provides new content from J.K. Rowling, such as backstory on the book's various spells and new info on creatures. At the end of each chapter, a poem occurs describing a failed Hogwarts students' attempt at the spell in order to teach a lesson in a similar way to Aesop's fables.[3]
Players have the opportunity to link the game to a Pottermore account.[4]
From the in-universe perspective it is a book released by Miranda Goshawk and is 200 years old. It is kept in the Restricted Section of the Hogwarts Library.[5]
List of covered spells
Chapter One: Charms
Chapter Two: Conjuring
Chapter Three: Protection
Chapter Four: Advanced spells
​Chapter Five: Duelling Charms
Media
Trailers
Images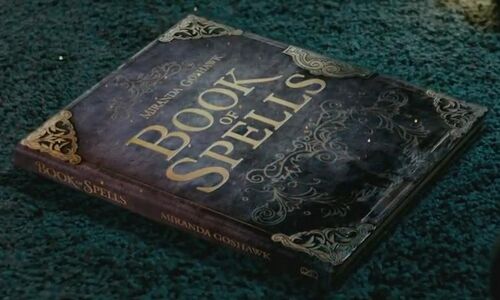 External links
Behind the scenes
Notes and references
*Disclosure: Some of the links above are affiliate links, meaning, at no additional cost to you, Fandom will earn a commission if you click through and make a purchase. Community content is available under
CC-BY-SA
unless otherwise noted.